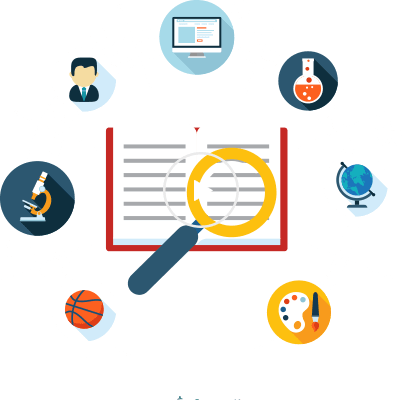 Web development:
Who are we?
– As a web development company, Primefotech takes price in itself in developing ace and fully customized web application for our clients.
– We help create:
1.Optimal solutions that boost your business
2.Fully scalable and economically viable web applications
3.Create robust, flexible architecture for enhanced usability and
reduced costs
4.Fail proof, secure app
5.User friendly interface
6.Fine tuning and refinements for improved conversions
Our unique features:
– we build powerful websites:
If you need a site with all the bells and whistles, contact Primefotech. Database integration, video, audio, ios and android integration, e-commerce etc,
– we emphasize simplicity:
Some firms love to build complicated sites. Not us. We choose the simplest tool that will effectively accomplish a task. Simple sites load faster, are easy to use and are less prone to problems.
– we are affordable and friendly:
Most of our clients have fun working with us. We make the web design process easy and pleasant. We speak in plain English, not techno-babble. And we love what we do for a living.
Why do we need web designing?
– Website development is a way to make people aware of the services and/or products you are offering, understand why your products are relevant and even necessary for them to buy or use,
and see which of your company's qualities set it apart from competitors. Displaying this information with high-quality images and thought-out presentation will have a large influence on customers, and it is important to strive towards making your product as relatable and appealing as possible. Additionally, with website development you can
1. Communicate with your visitors effectively:
Interacting with your audience is vital when it comes to generating more business. It is viable to make a website that enables you to get in touch with your customers and prospects, and you can
produce valuable content for the audience associated with the industry or business you are in. Afterwards, post the content on your blog, share it on social media networks and respond to
customers comments and feedback promptly. This will show your clients the extent to which you're concerned about their satisfaction and responsive to their needs.
2. Improve your connectivity:
A website will facilitate things like expanding your reach and attracting more visitors to your business. Planning to make a responsive website design for your site will help make it
accessible to an extensive range of users spanning several devices, such as tablets or smartphones. This will increase both your site's exposure and organic traffic.
3. Prove your reliability:
A website offers a straightforward method of showing the credibility of a business, and the way a person represents his business online is vital for attracting more customers or visitors.
Therefore, your website design should be handled in the best possible way, because a professional presentation speaks volumes as testimony to your business. With the help of website development, you can add your skills, credentials, experience,
expertise and more in a single place. These details help you earn the trust and confidence of your visitors and serve as a reference point for customers interested in your business, making it easy for you to produce leads.
Interested In Our Service? Let's Discuss!
Testimonials
The course material was very informative and I was able to ask questions about my specific situation was very helpful. My trainer left no loophole exposed and was very responsive to my problems. Nijas had great energy, really knew his stuff, and made it fun for everyone. I also appreciate how he kept the materials up to date and gave us insights both practically and theoretically in SEO Digital Marketing World.
I recommend Primefotech to everyone who is looking to gain knowledge in Web design and SEO Digital marketing in Cochin. The trainer in the academy was very prompt in helping me cultivate my skills promptly. The concepts presented and methodology used helped me understand SEO in great detail. My instructor, Nijas was very knowledgeable and gave me excellent materials that I could use as reference materials and support.
It was a natural phenomenon to learn Digital Marketing from an Expert who is also into SEO works. I would suggest anyone in Cochin to learn the Tricks of The Trade from them. Thanks so much Nijas.
It is best to learn Digital Marketing and SEO from an expert who is also additionally working as SEO. I had learned WordPress, Digital Marketing, web designing and development in Cochin it was good experiences to me. Thanks So much Nijas.
His SEO techniques are awesome,which is updated and genuine which helps in developing you as SEO expert Globally.Thanks Nijas and primefotech
Success Academy