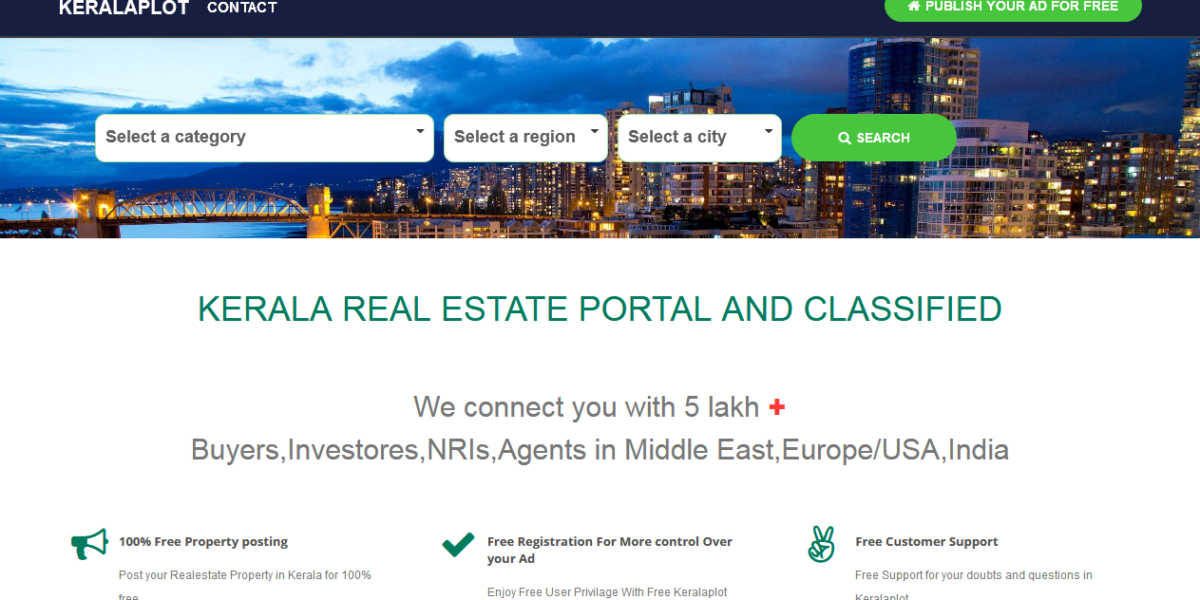 KERALAPLOT.COM – The Kerala Real Estate Classified for Sell/Buy/Rent Your Property In Kerala
keralaplot.com, is Kerala's First SEO, SEM, SMM Real Estate classified Web Portal to Sell/Buy/Rent Your Kerala Property. We are based in the Heart of Kochi/Cochin /Ernakulam. We are a leading Online Real Estate Advertisement Web Services Company in Kerala, providing maximum visibility for your Kerala Real Estate Ad to the respective Buyers, Investors, NRIs and Agents in the Middle East, Europe/USA, India.
keralaplot.com is the best classified for Individuals, Real Estate Agents, Builders and Landlords to advertise/post their listings on the Internet for maximum reach. We also serve Real Estate Portal's for Kerala properties to buyers across the globe who wish to search for land/property/housing and other related services in Kerala.
keralaplot.com offers its users an easy user friendly search feature that allows them to locate property by region, area, price. We update of all the latest trends and happenings relating to the Kerala real estate, in order to master ourselves and answer all your questions and thoughts keeping you updated every time.
We give opportunities to interested clients/investors to invest in Real Estate in Kerala. We help you with all kinds of information, advices and services on the Real Estate market in Kerala, with respect to buying, selling, renting and leasing of Land/Property. We also deal with customer queries relating to every aspect of the real estate (including bank loans) and help them choose suitable land or property according to their needs, wants and budgets across Kerala.